Sweet Boy
A very sleepy Grant just called me into his room. He was sitting up in his bed, covered with his blanket, and told me that he wanted me to raise the blinds in his room so he could see "daddy ride home on the airplane". Melt.my.heart.
Vacation Day 3
At the Splash Park! Grant LOVES it. LOVES.IT.SO.MUCH. He just runs around laughing and squealing, weaving in and out of the different water structures. The splash park is FREE, and has TWO playgrounds, too! So one water area and two huge playgrounds - it's so fun! Plus about a dozen tables with under the shelter, so Grace and I sat in the shade for a majority of the morning watching Grant play.
pictures, of course!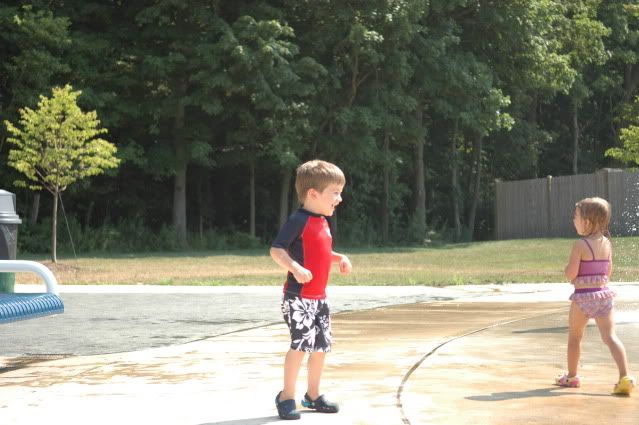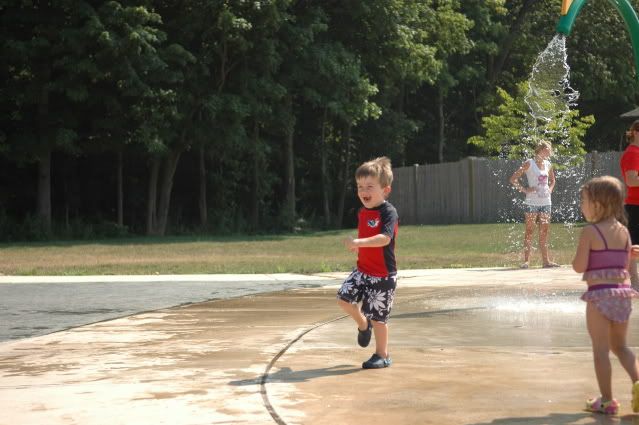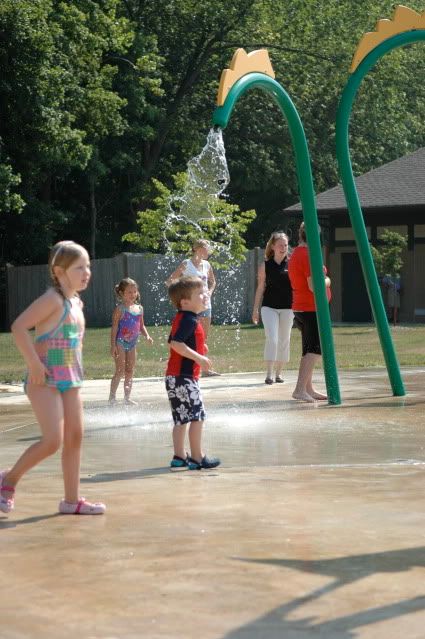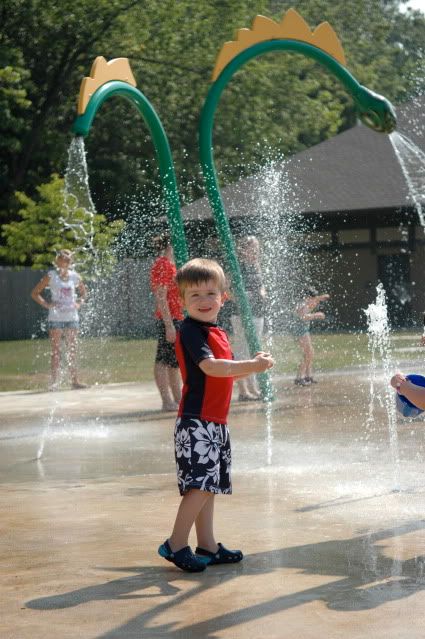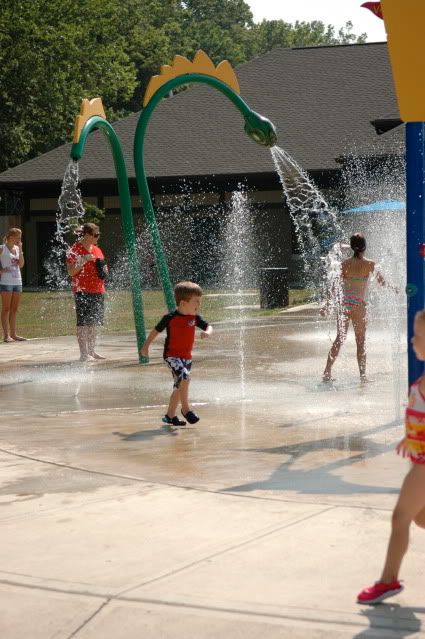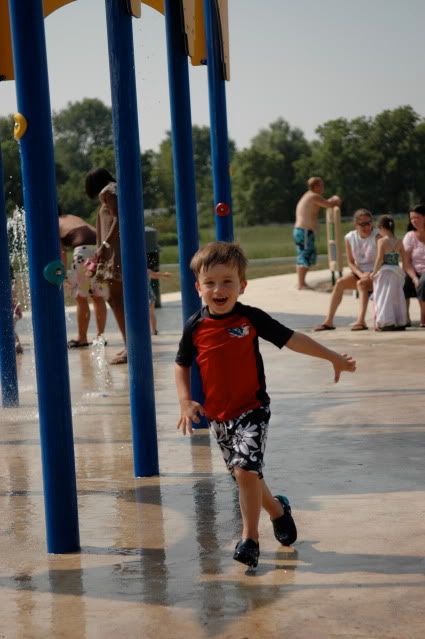 Matt got a tad wet, too! lol! Next time we'll both wear better clothes so we can really play with Grant! :)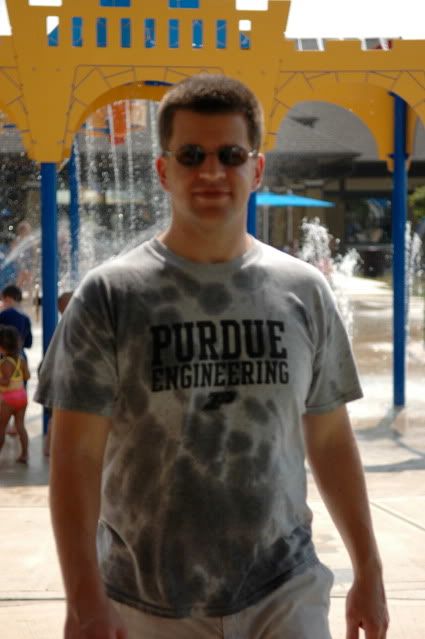 Snack time!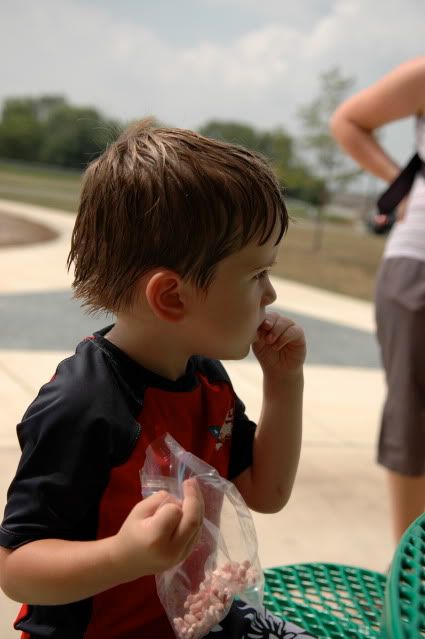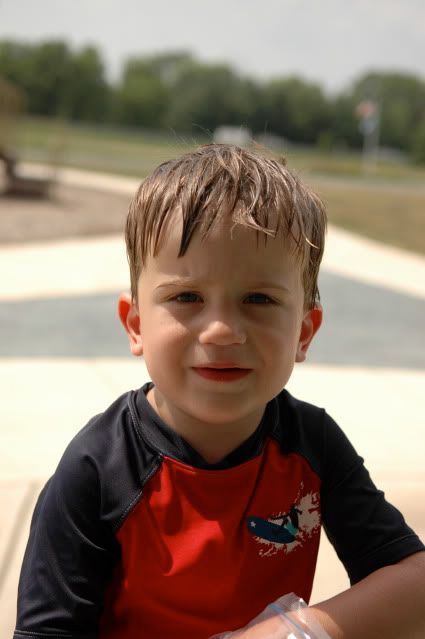 This is how Grace spent the morning...and drank all of her brother's drink!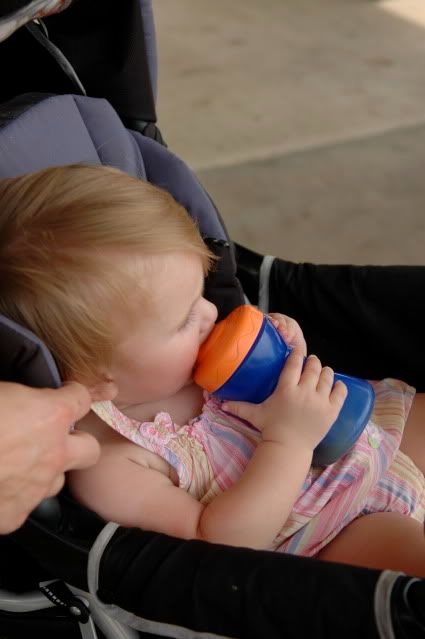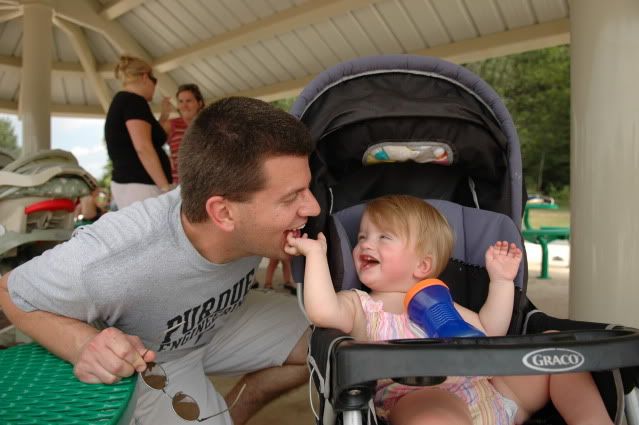 and then tonight Grace showed us how she can CLIMB into her brother's PBK chair! (she did this pose ALL herself!)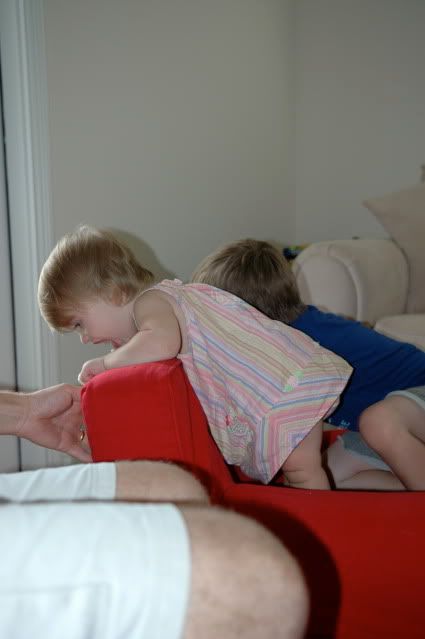 She just might climb out of her crib before her brother does! lol!